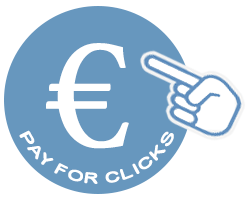 Advertising your B&B in our Directories
Even if you are not a member of the B&B Owners Association, you can still benefit from our "Pay for Clicks" programme. By displaying your B&B in our 20 portals, directories and regional websites in Ireland the "Pay for Clicks" programme redirects visitors directly to your existing site or booking service. This approach may suit the online marketing of your property better than full or associate membership and is particularly true if you already use a channel manager to spread your B&B's online presence over many 'OTAs' or booking services.
Setup is simple just provide your B&B Name, town, website address or booking service in our Contact Form and we'll do the rest - Just €199 per annum
You can monitor your "Click Throughs" in your B&B's dashboard - typically we'd expect between 2,000 & 2,500 "click throughs" per year - that's around €0.08 per click.